2022 Crufts Success for Pets & Friends Pet Experts!
With two years away from the NEC at Birmingham, it was fantastic for all of us in the Pets & Friends team to be back in the swing of things at Crufts 2022! Team members from every department far and wide helped run the stands for our brand partners Wellness CORE, WHIMZEES and YAKERS.
It wasn't all about the dog food and treats however, Pets & Friends are delighted to congratulate brand partners and team members alike on their success at Crufts!
One of our own Grooming Gurus Jess and her Siberian Huskey Akela made the final after winning best in breed and best in group in the Working category and our amazing head trainer Steph and the gorgeous Rouki the Beauceron took third in their class too. Everyone at Pets & Friends is really proud of Jess and Steph's achievements!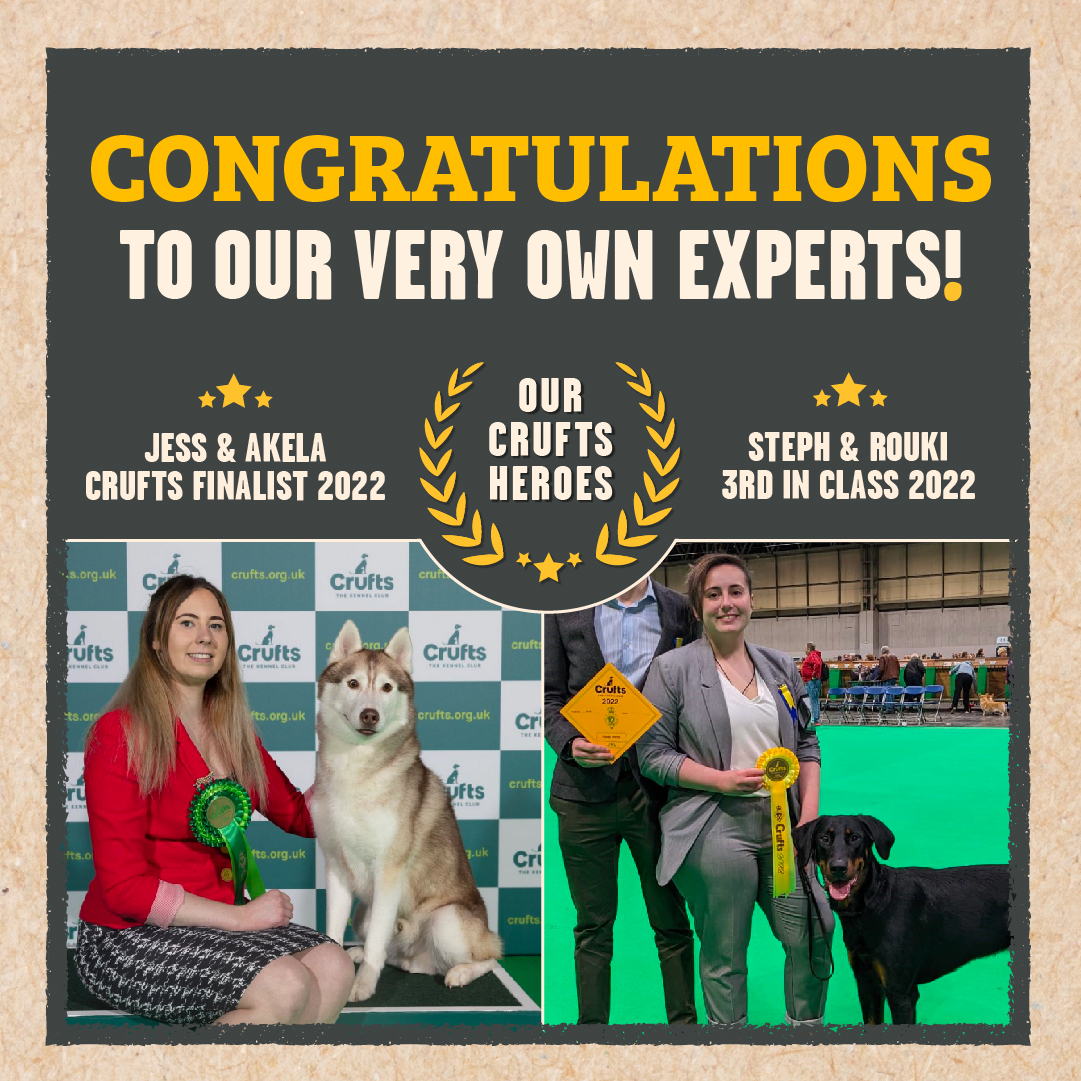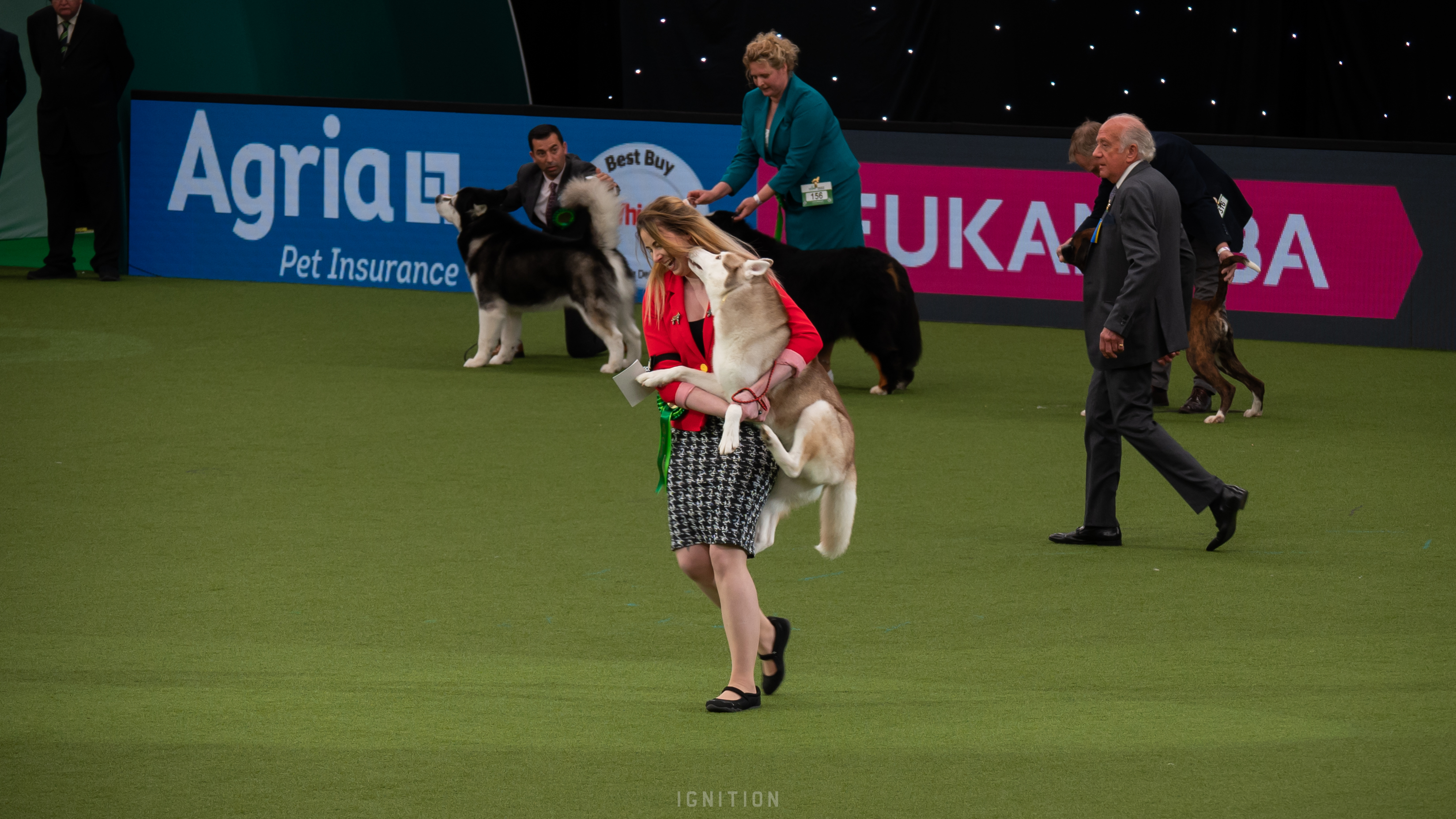 Akela made it to the grand final on Sunday with colleagues there to cheer on both Akela and Jess as they took to the floor. Jess is one of the Pets & Friends expert grooming gurus and, despite being extremely busy since her brilliant achievement, told us about her time at Crufts 2022.
"It's been an amazing experience showing at Crufts, we've had fantastic support from all our Pets & Friends family and can't wait to see what the future brings, for now I'll be back in the grooming salon making sure all of our Pets & Friends pups are looking and feeling their best!"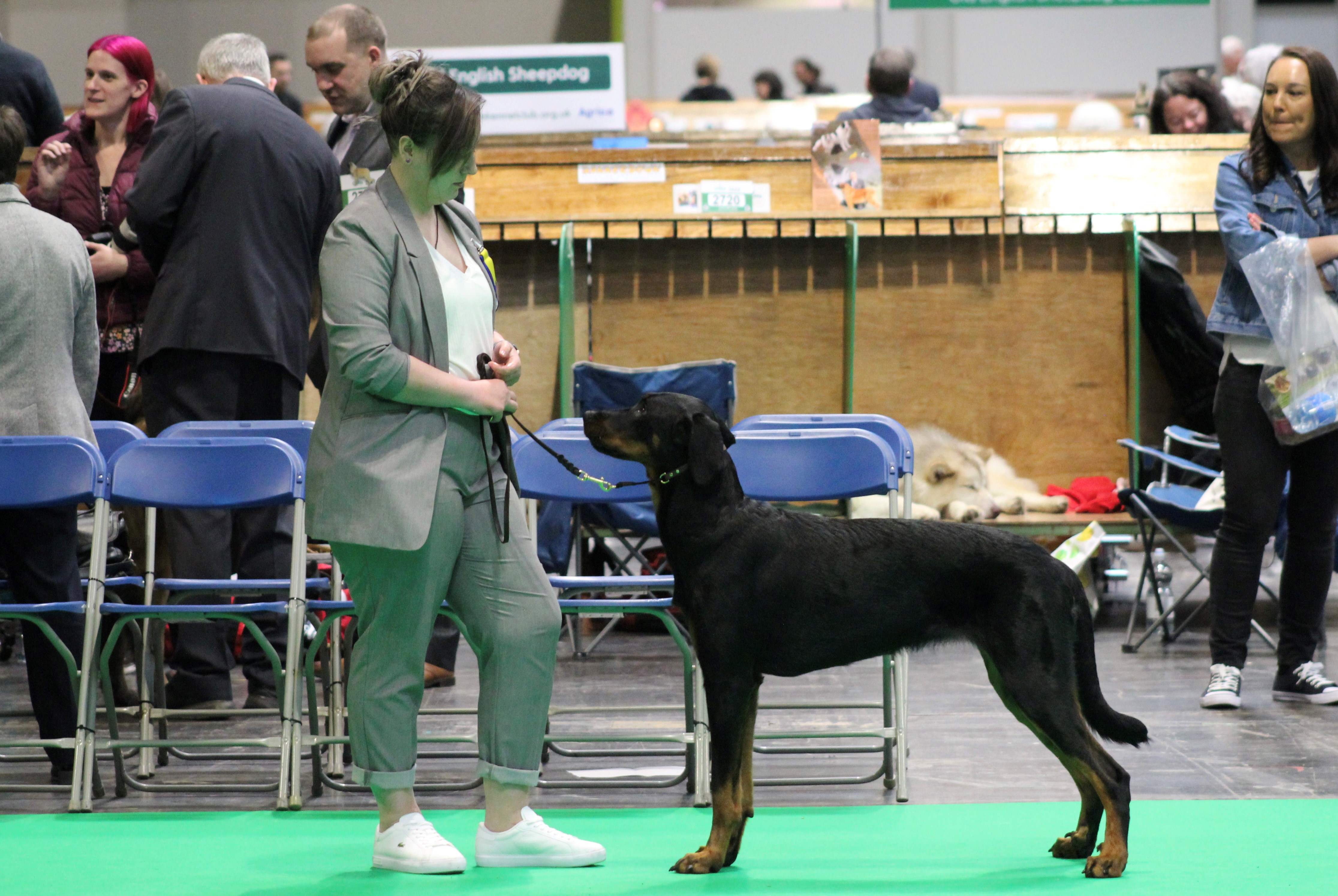 When asked about placing at Crufts, Steph shared her experience of the power of positive training.
"Showing Rouki was never really on our radar, but we had promised our breeder that we would give it a go. Using positive training methods, Rouki has grown in confidence in such a short space of time, since her first show in December, where she was a little wary of the judge. All it takes is patience, love, trust and understanding… and lots of treats! Her happiness and welfare were always our main priority and if she wasn't 100% happy with all aspects of showing we weren't going to go to Crufts, but it turns out she just loves showing off! Rouki is still very much a puppy, and for her to place at Crufts is an amazing achievement. We couldn't be prouder of her!"