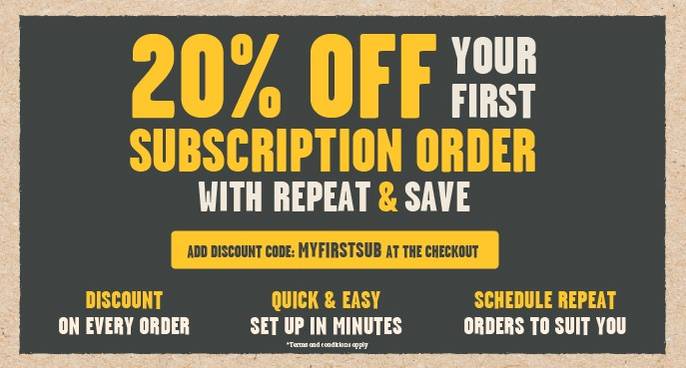 Repeat & Save
Make life easy with our fantastic Repeat & Save offer! For a limited time only
SAVE 20%
on your first subscription order with code
"MYFIRSTSUB"
, then
SAVE ...

read more
Make life easy with our fantastic Repeat & Save offer! For a limited time only
SAVE 20%
on your first subscription order with code
"MYFIRSTSUB"
, then
SAVE 5%
on future orders from our huge range of subscription products on tonnes of top brands, including the ones you know and love. When placing your order, simply select how often you wish to receive your order, and let us remember for you. PLUS... don't forget
FREE DELIVERY
on all subscription orders over £35.
read less